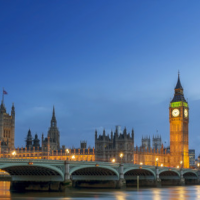 Cochrane London 2023: Forward together for trusted evidence
4-6 September 2023
Central London, UK
Cochrane is an international non-profit network that provides evidence-based scientific knowledge to improve healthcare for all people worldwide. Cochrane Reviews summarise all available research on a specific health question. They are up-to-date, follow a rigorous scientific methodology, and are free from commercial conflicts of interest. Health professionals, patients, and policy makers trust Cochrane Reviews for their healthcare decision-making. Cochrane works with researchers, health professionals, patients, policy makers, and media representatives from around the world to make Cochrane Reviews relevant and usable.
Cochrane holds an annual conference, known as a Colloquium, that brings together Cochrane researchers, clinical professionals, early career professionals, patients and carers, policymakers, and anyone interested in evidence synthesis and evidence-based healthcare. The events are a mix of keynote speakers, training opportunities, workshops, presentations, and a lively social and networking atmosphere. They are an exciting opportunity for a community of evidence synthesis enthusiasts to share, learn, and connect. 
Read here for more information about the Cochrane Colloquium