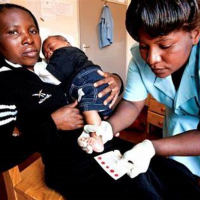 Primary healthcare (PHC) integration has been promoted globally as a tool for health-sector reform and universal health coverage, especially in low‐resource settings. It's a way of combining different PHC services that have previously been delivered separately with the aim of giving people better access to healthcare and making more efficient use of limited health resources but, for a range of reasons, implementation and impact remain variable.
Healthcare workers play a vital role in this integration and their perceptions and experiences can provide important insights. However, the heterogeneity of the evidence complicates the understanding of their role in shaping the implementation, delivery and impact of PHC integration, and of the contextual factors influencing their responses.
This Cochrane scoping review provides a systematic, descriptive overview of the qualitative literature on healthcare workers' perceptions and experience of PHC integration. It highlights diversity with regard to country settings; study types; client populations; healthcare worker populations; and, intervention focus, scope and strategies.
"It's important for researchers and decision makers to understand how the diversity in PHC integration intervention design, implementation, and context may influence how healthcare workers shape PHC integration impact," said first author Hlengiwe Moloi of the SAMRC's Health Systems Research Unit. "The classification of studies on the various dimensions (including integration focus, scope, strategy, and type of healthcare workers and client populations) helps researchers to navigate the way the literature varies and identifies outstanding questions for future qualitative evidence syntheses."
Citation: Moloi H, Daniels K, Brooke-Sumner C, Cooper S, Odendaal WA, Thorne M, Akama E, Leon N. Healthcare workers' perceptions and experiences of primary healthcare integration: a scoping review of qualitative evidence. Cochrane Database of Systematic Reviews 2023, Issue 7. Art. No.: CD013603. DOI: 10.1002/14651858.CD013603.pub2.