The Francophone Hub is hosted by Cochrane Cameroon at the Center for the Development of Best Practices in Health in Yaoundé, Cameroon. Cochrane Cameroon facilitates the application and exchange of knowledge through the promotion of interaction between research and health decision-makers, and by collecting, synthesizing, reformatting and communicating the research evidence in an attractive and readable format for decision-makers.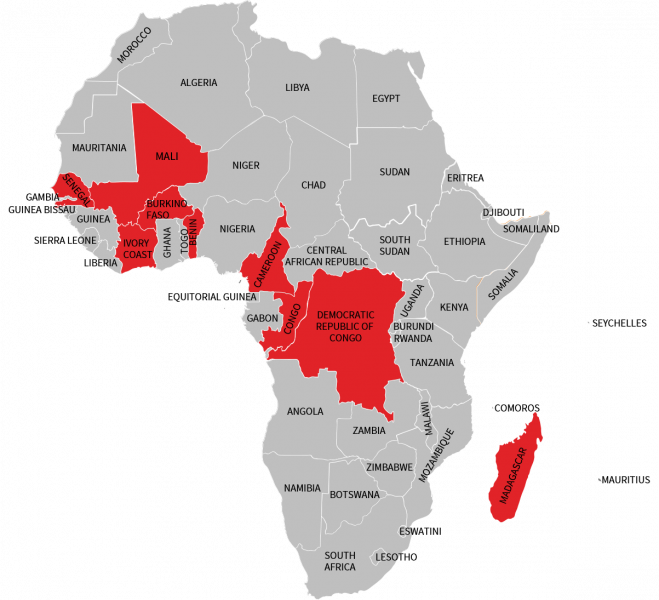 The role of the hub is to promote access to, and build capacity in the conduct and use of best evidence in healthcare decision-making in the following countries: Benin, Burkino Faso, Cameroon, Congo, Democratic Republic of Congo, Ivory Coast, Madagascar, Mali and Senegal.
Their work is supported by experienced authors who assist with training and mentoring of new authors.
---
Contact Details:
Centre pour le développement des Bonnes Pratiques en Santé
Deuxieme Etage, Bâtiment Laurence Vergne
Hôpital Central de Yaoundé
P.O. Box 87, Yaoundé
Henry Dunant Avenue Messa
Yaoundé, Cameroon
Tel: +237 222 081 919/677 612 190
​