The Southern and Eastern Hub is co-hosted by the Centre for Evidence-based Health Care (CEBHC), Stellenbosch University and Cochrane South Africa, South African Medical Res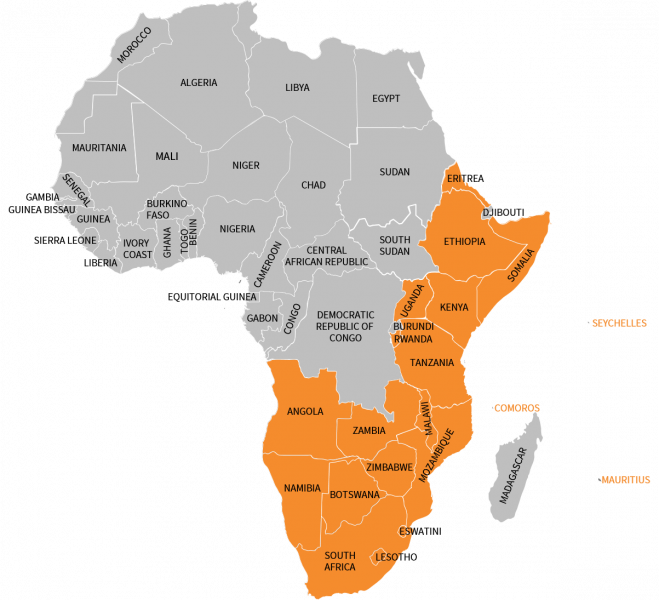 earch Council in Cape Town, South Africa.
The CEBHC is a coordinating and directive institution for research, training and knowledge translation in the field of evidence-based health care, and is based at the Faculty of Medicine and Health Sciences of Stellenbosch University.
Cochrane South Africa (SA) is part of the global, independent Cochrane network with members and supporters worldwide. Cochrane gathers and summarises the best evidence from research to help you make informed choices about treatment. Cochrane SA is the only Cochrane Centre in Africa and is one of 43 official geographic Cochrane Groups.
The Hub promotes access to and, builds capacity in the conduct and use of best evidence in healthcare decision-making in 20 sub-Saharan African countries: Angola, Botswana, Comoros, Eritrea, Ethiopia, Kenya, Lesotho, Malawi, Mauritius, Mozambique, Namibia, Rwanda, Seychelles, Somalia, South Africa, eSwatini (Swaziland), Tanzania, Uganda, Zambia and Zimbabwe.
They are assisted by experienced Cochrane authors who support evidence-based health care awareness-raising, and promote the conduct and use of systematic reviews addressing priority questions for the region, and mentoring of new Cochrane authors.
 
---

Postal address:

Centre for Evidence-based Health Care

Department of Global Health

Faculty of Medicine and Health Sciences

PO Box 241

Cape Town, 8000

South Africa

 

Postal address:

Cochrane South Africa

South African Medical Research Council

PO Box 19070

Tygerberg, 7505

Cape Town

South Africa

 

Street address:
Francie van Zijl Drive
Parow Valley, 7500
Cape Town
South Africa

Tel: +27 21 938 9886
Website: www.sun.ac.za/cebhc
Facebook: Centre for Evidence-based Health Care
Twitter: @cebhc

 

Street address:
Francie van Zijl Drive
Parow Valley, 7500
Cape Town
South Africa

Tel: +27 21 938 0508 / 0438
Website: southafrica.cochrane.org
Twitter: @SACochrane

---