The West African Hub is hosted at Cochrane Nigeria at the University of Calabar Teaching Hospital in Calabar, Nigeria. Cochrane Nigeria is an Associate Centre and is one of three Cochrane geographical groups based in Africa. The functions of an Associate Centre are to 1) be Cochrane's official representative in Nigeria; 2) build local partnerships with key stakeholders; 3) contribute to Cochrane's priority setting work; build capacity for Review production through training and 4) host local events.
Cochrane Nigeria began promoting Evidence Based Medicine and conducting Cochrane Review training in 1999. Since then, the work of Cochrane has continued to grow in Nigeria with over 200 contributors.
The role of the hub is to promote access to, and build capacity in the conduct and use of best evidence in healthcare decision-making in the following countries: Gambia, Ghana, Liberia, Nigeria and Sierra Leone.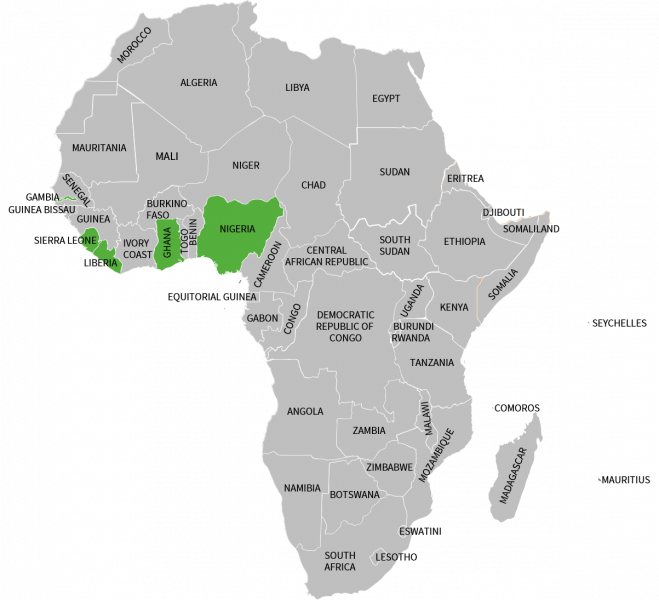 Their work is supported by experienced Cochrane authors based in their geographic remit who assists with evidence-based health care awareness-raising training and mentoring of new authors.
---
Street address:
Cochrane Nigeria
Calabar Institute of Tropical Diseases Research and Prevention
University of Calabar Teaching Hospital
Moore Road, Calabar
Cross River State, 540271
Nigeria

 
Postal address:
Cochrane Nigeria
G.P.O.Box 3134
General Post Office
Calabar, Cross River State
Nigeria

Tel: +234 (0)8039733998

 
 
​